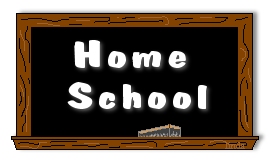 Want to Learn Astrology ??

|Online Beginners Class begins March 23rd|
Check out my Online Beginners Class offered through AYA
Classes begin the week of Spring Equinox-Check out all the classes offered through AYA
This is the Yod Astrology Home School
Attend a Live Astrology class in your own home Today.

Home School Programs are available as individual topics or as a series , and include a CD or multiple CDs and a workbook. Keep your eye on this list, because it will continue to grow as more topics become available. All prices include shipping.
Series
Workbook
Price
Beginner Series (6 weeks)
Introducing signs-planets-houses
yes
$65
Intermediate Series (6 weeks)
Deepening Understanding of Houses-Aspects-Transits
yes
$65
Topic
Workbook
Price
Signs & Qualities
yes
$25
Planets & Dignities
yes
$25
Houses & What's Your Rising
yes
$25
Aspects & formations
yes
$25
Transits
yes
$25
How to Order

Print out this order form and send it with check or money order (prefered) to:

Bonnie Isham Willis
PO Box 1012
Hobe Sound, FL 33475

Or use PayPal for credit cards and direct payment


Order Form

Name: ____________________________________________

Email: _____________________________________________

Shipping Address:

_______________________________________

_______________________________________

_______________________________________

Birth Data when applicable

Date: ____________________

Time: ____________________

Place: __________________________________

Which Topic or Series: _______________________________________

Quantity: ________________

Total Included: $_____________________